PrintBoho, a prominent company in the art industry, specializes in digital collectibles and artwork with a Boho theme. They approached Whizkey, a custom software development company, seeking to build a robust ecommerce website to sell their digital products and integrate a payment gateway for seamless transactions.
Increase in Annual Revenue
Unique Monthly Website Users
Reduction in Cart Abandonment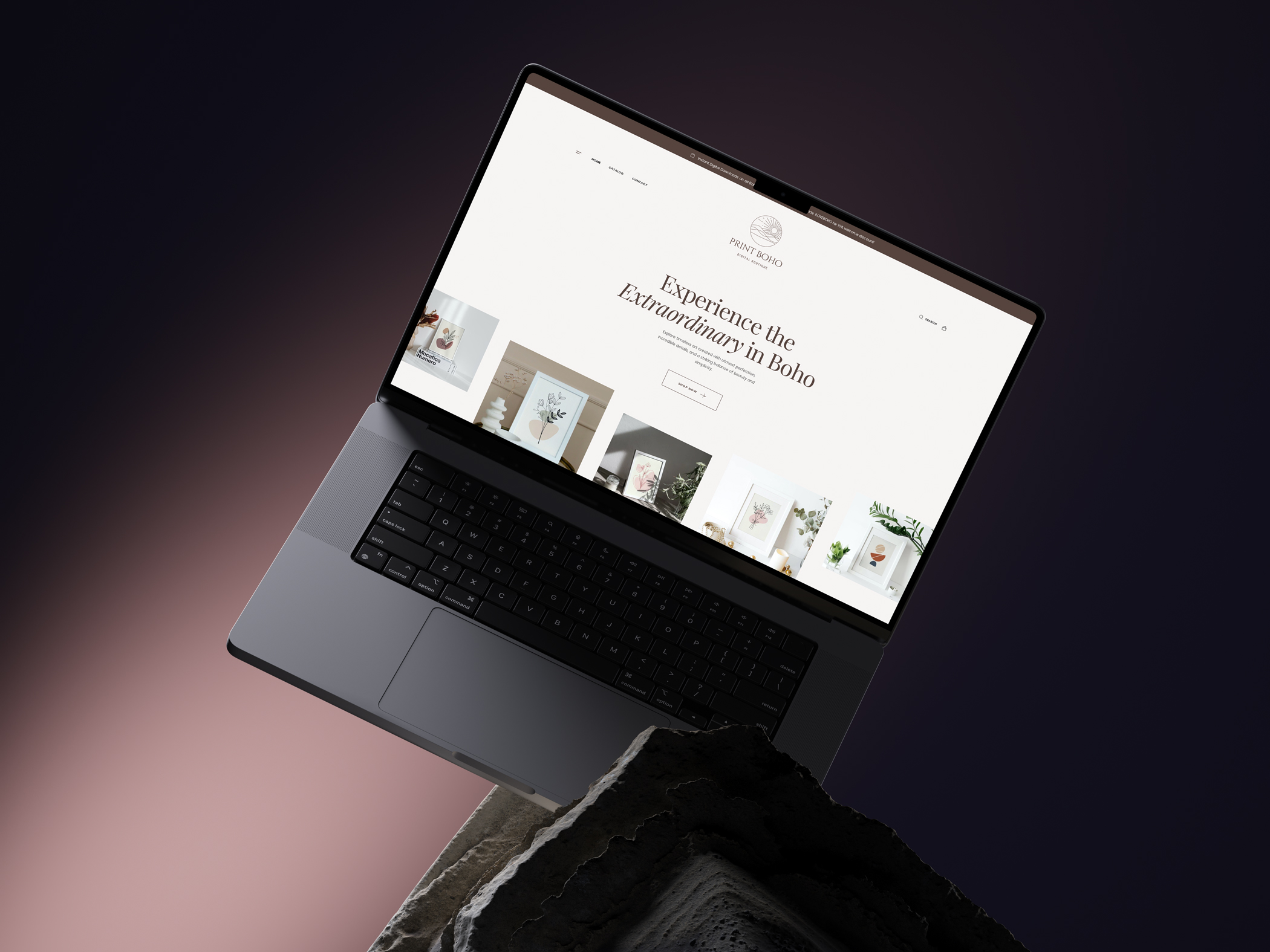 Introducing PrintBoho - A Marvel in E-Commerce Websites
Our client encountered significant challenges in its journey. Their primary hurdle was the lack of technical expertise, as their team excelled in digital art but struggled with complex website development and payment gateway integration. Additionally, in a highly competitive e-commerce landscape, PrintBoho needed a distinctive, user-friendly platform to attract a niche audience interested in Boho-themed digital art. Content security and the need for scalable solutions also posed crucial concerns as they aimed to protect their digital assets and handle growing business demands.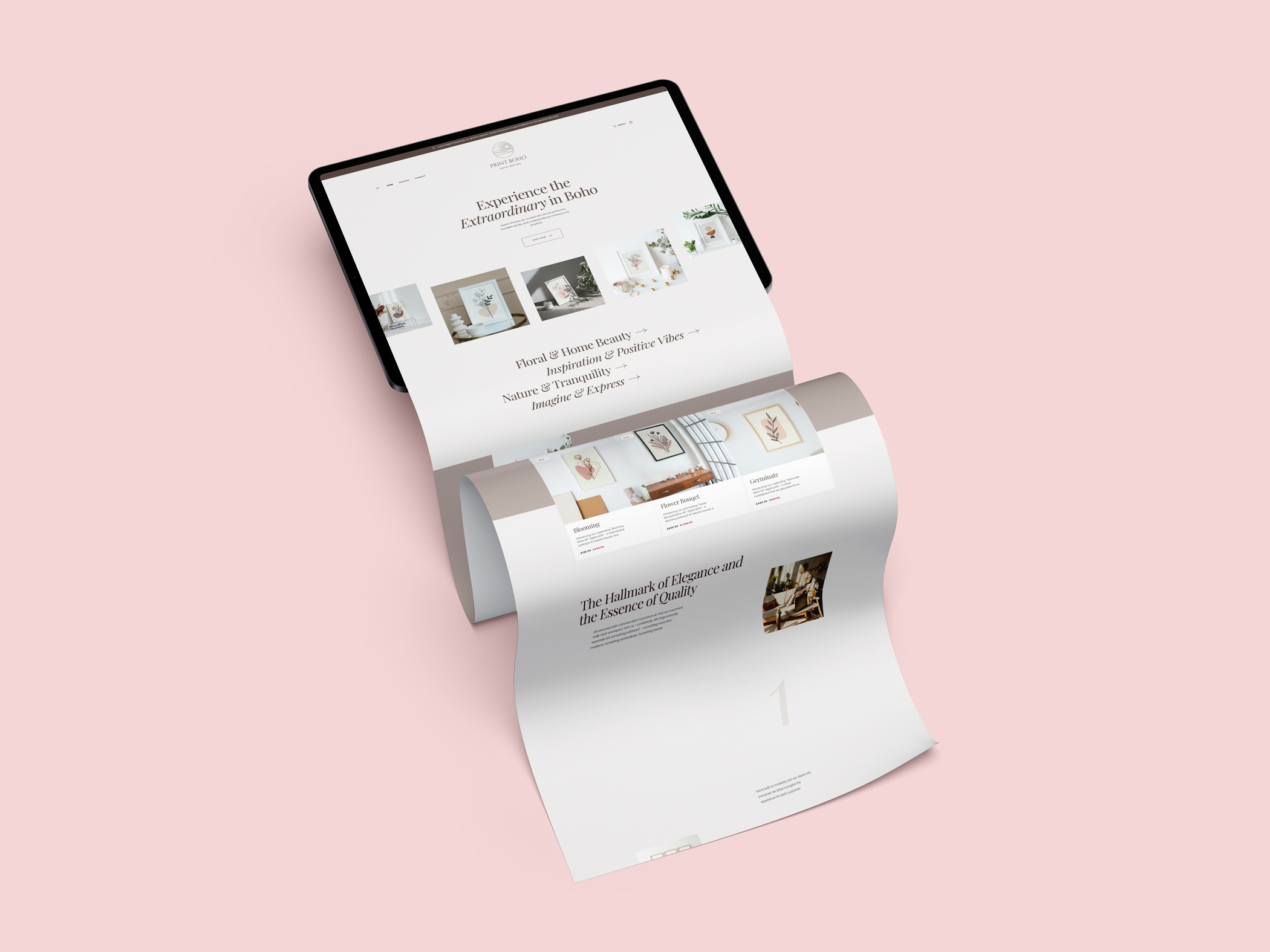 PrintBoho - A Beautiful yet Functional Sales Superstar
At WhizKey, we tailored a solution to meet PrintBoho's specific needs. We developed an intuitive ecommerce platform with seamless payment gateway integration, empowering PrintBoho to concentrate on their digital art creations. Our collaborative effort also addressed content security and scalability concerns, ensuring PrintBoho's competitiveness in the market and efficient management of their digital business operations.
PrintBoho - Seamless Across All Devices, All Platforms, All Experiences
Our collaboration with PrintBoho ushered in a wave of positive changes for them. These included a revenue boost exceeding 31,010% from the first quarter, improved interactions with over 100,000+ unique monthly visitors, higher customer satisfaction with over 3,000 delighted customers, and a 50% reduction in cart abandonment rates. These tangible outcomes reflect the impactful transformation of PrintBoho's digital business, with our partnership.
The technologies we used to build this product - PrintBoho
Ready to digitally transform your business?